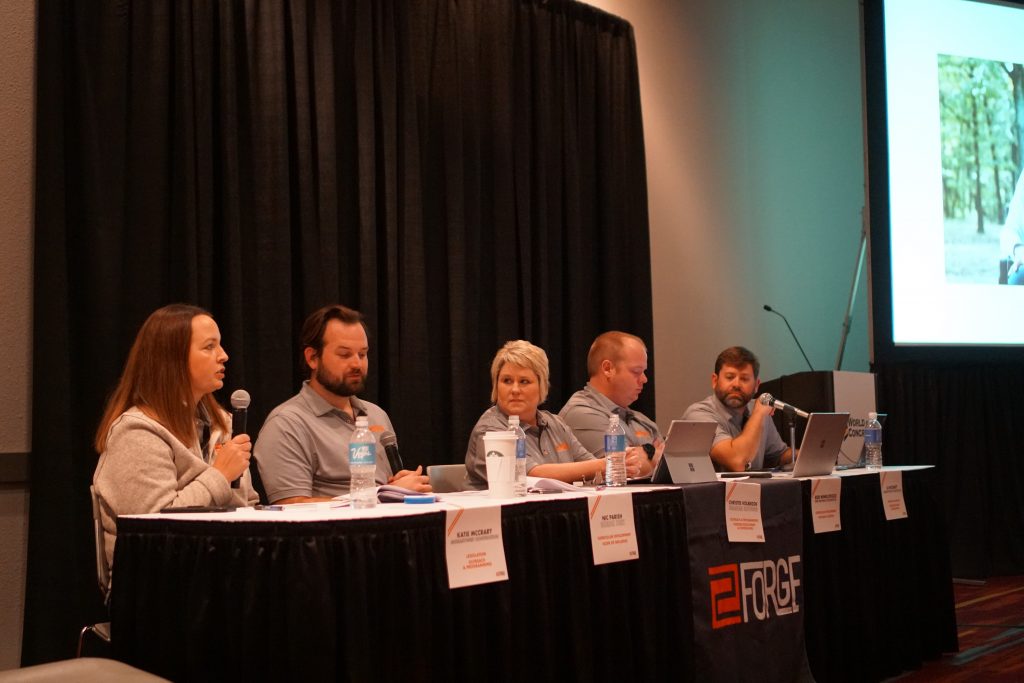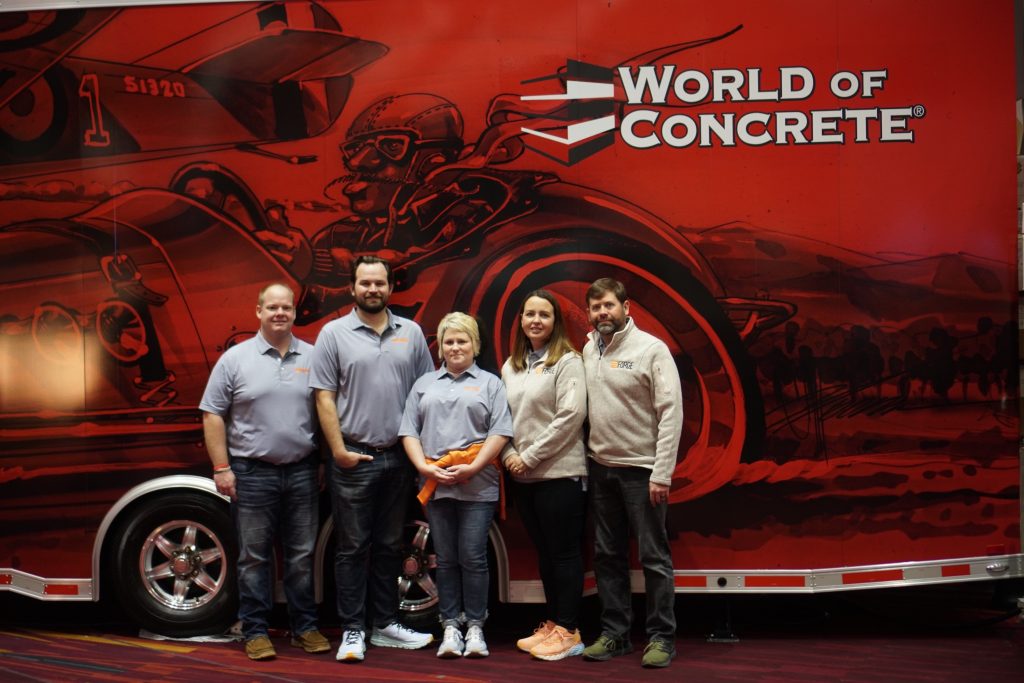 Columbus, MS – Golden Triangle workforce development foundation, FORGE, presented a course as part of the education track at the 2023 World of Concrete Expo last week in Las Vegas, Nevada.
The session, "Finding and Building Tomorrow's Workforce," focused on educating contractors about developing grassroots workforce programs that directly impact recruitment and retention of skilled employees. Five FORGE team members attended as instructors and hosted a 2-hour interactive train-the-trainer session.
"Our organization was honored to be asked to teach contractors from around the world the things we've learned in workforce development," said Katie McCrary, FORGE founding board member. "Opportunities like these allow us to shine a light on our local community's efforts and make connections with other people who can share insight."
Founded in 2018, FORGE is comprised of a group of multi-generation, locally owned small businesses with a vision of strengthening the partnerships to develop the skilled-construction workforce pipeline in Northeast Mississippi. Today, the organization and its membership produce a full-scale workforce initiative from kindergarten to university, involving every segment of the education pipeline in-between.
"There's no better place to present an overview of the FORGE foundation, and how they've successfully raised awareness of construction careers in their local community, than at a trade show hosting the top concrete construction companies," said Craig Caliva, Manager of US Contractor Direct Sales for Husqvarna, North America. "What the members of FORGE have accomplished in four short years – bringing the community, students, educators, and the construction industry together – is impressive and should be replicated across the country."
World of Concrete is a concrete and masonry trade show and education event that draws more than 1,500 exhibitors and thousands of industry professionals from all over the world. Exhibitors will include original equipment manufacturers as well as U.S. equipment and tool distributors that serve the concrete, construction, and masonry industries. Approximately 160 business, technical and safety education courses are offered for professional development.