Careers In Construction Month Book Readings
October 14, 2021
October has been dedicated as Careers in Construction Month. So, FORGE members took turns reading construction oriented books during the month at Sale Elementary and on Thursdays during Mother Goose hour at the Columbus-Lowndes Public Library.
The FORGE Foundation kicked off their dual-purpose initiative by introducing younger children to skilled trades in our community and exposing parents of current students to the opportunities skilled trades can provide. Our new mascot, the FORGE fox, will be helping us spread the message of #makingtradescoolagain. FORGE is excited about building the workforce of the future in our community, and we are doing it by changing perceptions early!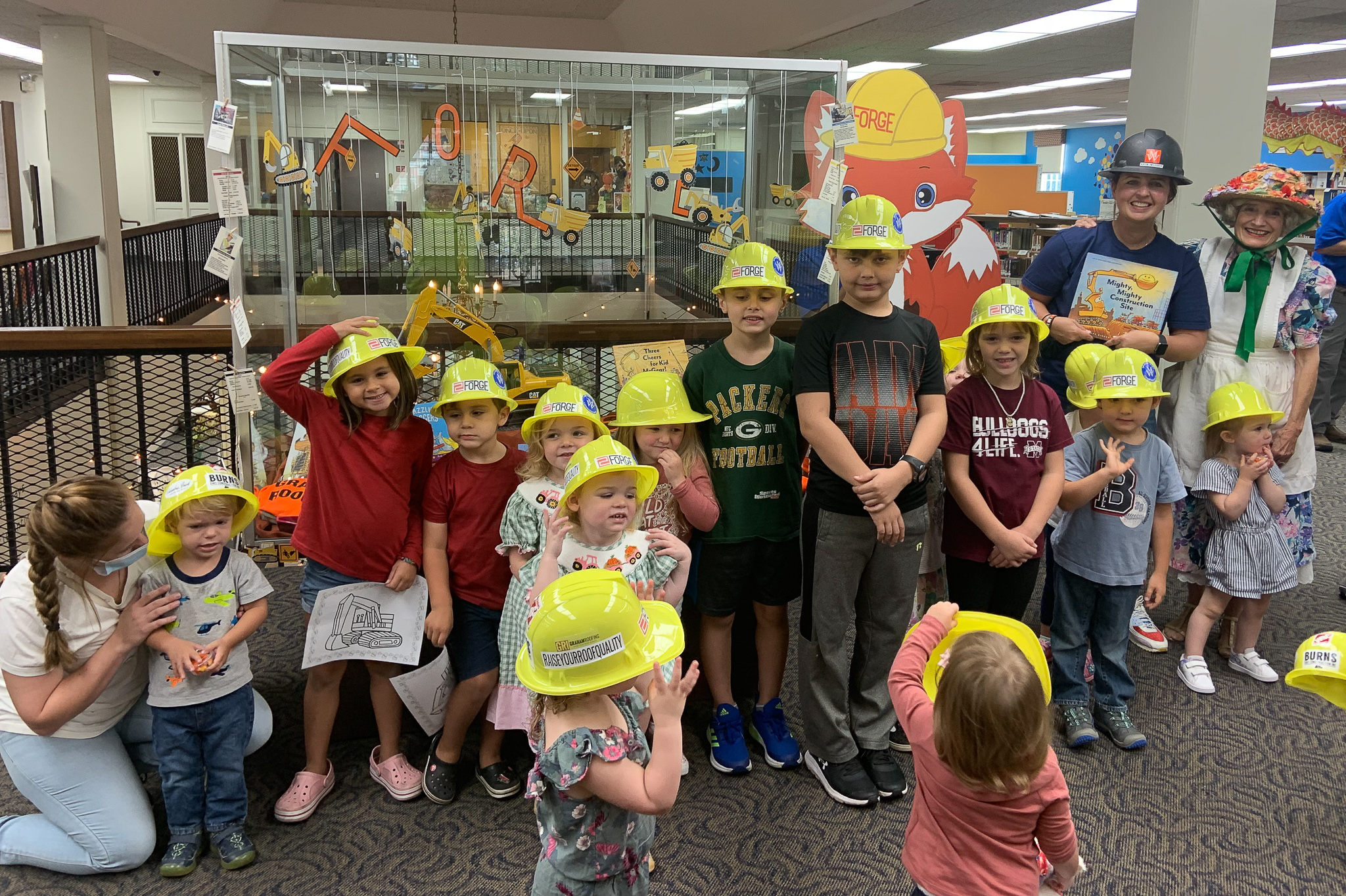 October 6, 2022
FORGE member and owner of McCrary West Construction, Katie McCrary, visited Columbus Public Library during Mother Goose hour to read to the children, play show and tell, drop off FORGE coloring books, and donate a book bundle to their library. Since both Halloween and Careers in Construction Month are celebrated in October, Katie read Construction Site Gets a Fright by Sherri Duskey Rinker and AG Ford.